Jim has served in Toronto and Hamilton Conferences since his ordination in 1981. He has worked alongside the people of four faith communities, located in Richmond Hill, Caledon East, Halton Hills, and finally, Guelph. In each, he found urban, rural, team, and public dimensions and a willingness to serve the wider world.
Jim has served the United Church of Canada in many roles: in committee work at regional levels and in representational roles and writing tasks at the national level. His work and learning has included travel to the Middle East, to India and Nepal, Europe, New York and California, and across Canada.
His adult life journey has been shared with Anne, his wife and best friend. Their children, Michael and Sarah, now young adults, are their deepest joy.
Miriam Flynn
— Team Minister
Miriam is a second-career minister who has followed a strong sense of call into congregational ministry. She brings an enthusiasm for inclusive community, heartfelt faith and the journey of discovery within the church as we live into the "new thing" that God is doing through us here and now.
Miriam has a B.A. from Queen's University (1979), an LL.B. from York University (1982) and an M.Div. from Emmanuel College, University of Toronto (2016).
She lives in Waterdown with her husband, Rick, and is mother to two grown children, Rachel and Peter.
Alison MacNeill
— Director of Music Ministries
Alison is a graduate of the University of Guelph and of the Royal Conservatory of Toronto. Born in Guelph, she returned to live and work following her graduate work at the University of Western Ontario.She is the Director of Music Ministries here at Harcourt, a position she has held since 1988.  
Alison also maintains a large teaching studio in Guelph and is a busy freelance accompanist and chamber musician. Through the years, she has been a pianist for the University of Guelph Choir, the Elora Festival Singers, Guelph Youth Singers and the Rainbow Chorus of Waterloo-Wellington.  
She has been the accompanist for the Guelph Chamber Choir for twenty years and performs and tours with them frequently. Alison is featured on two of the choir's CDs.
Wendy Guilmette
— Church Administrator
Hello, my name is Wendy and I am excited to be joining Harcourt Memorial United Church as Church Administrator.
I have lived in Guelph for 30 years raising my children with my spouse Mike. Life has given me many blessings and my grandchildren are the keepers of my heart. Another of my great joys are my 2 dogs, a silly black Labrador named Kaley and a Golden Retriever named Prada. You can often find me out for a walk enjoying the day with these two. I have lived and worked and volunteered in Guelph and through it all I have learned that people are my passion.
I look forward to this new chapter of my life and to meeting you when you visit the office.
Darko Cikovic
— Custodian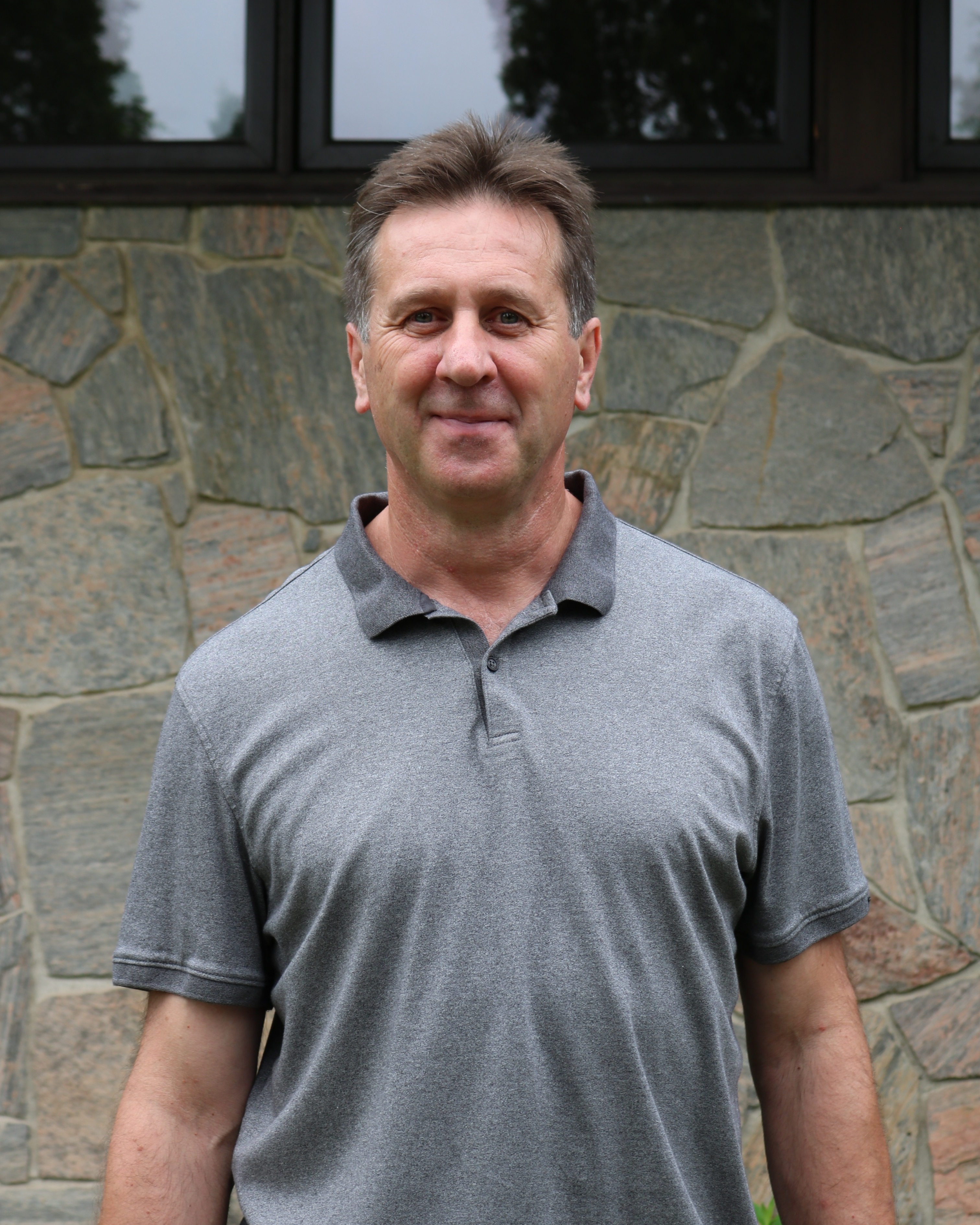 Darko Cikovic has been the proud custodian of Harcourt Memorial United Church for over 17 years. Since 1994, after months of separation from his family, Darko was, and still is, profoundly grateful for the sponsorship approved by Harcourt Memorial United Church that helped to bring his family from war torn Sarajevo, reuniting them safely in Canada.
Darko keeps the inside and outside of Harcourt safe, clean and tidy, and undertakes small repairs to prevent disasters or get equipment functioning again. He notices who is in the building and parking lot and frequently provides them with support.
Darko also coaches youth soccer and basket ball teams in the community.
Shaina Ensing
— Worship, Communication and Technical Support
Shaina is responsible for preparing multi-media materials pertaining to worship and special services. She also provides communication and technical support, including maintenance of Harcourt's web and social media sites.
---
Chair of Council - Lorraine Holding
Lorraine has been part of Harcourt for over 35 years. She is a founding member of the Handbell Choir which formed in 1991. After chairing the Official Board in 1996, she has continued to take leadership roles in various ad hoc committees and facilitation processes.
Most recently, she served on Ministry & Personnel Committee for six years and then transitioned into chairing the Sabbatical Coordinating Team for two years. She responded to her sense of call by accepting the role of Council Chair in fall 2015.
Outside of Harcourt, Lorraine has served as a Board/Executive member for the Volunteer Centre of Guelph/Wellington, and the Guelph Wellington Chapter of Stroke Recovery Canada. She also spends time in the rural area of her family roots, Owen Sound.